MARYVALE
"POWER IN THE PEDIGREE"
BULL & FEMALE SALE -
18th February 2022 - 10am (SA time)
On-Property & Online
1315 Marrabel Road, Kapunda SA
Click here to receive our catalogues straight to your inbox or letterbox.
2022 is our first offering of the $160,000 MM Paratrooper sons.
Sires include breed leaders, the $85,000 MM Lock Up, USA Baldridge Command, Glenoch-JK Makahu.
We warmly welcome you to our annual:
'Power in the Pedigree' bull and female sale to be held on-property and online with AuctionsPlus, Friday, February 18 at 10am.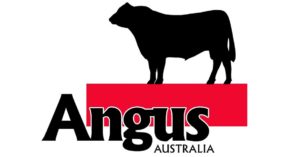 2022 Maryvale Pre-Sale Videos
Use the button in the top right hand corner labelled '1/43' to select which Lot you want to view.
Or you can press play and watch them all in order.
Our annual sale provides a great opportunity to obtain elite bulls and females providing exceptional value for the purchaser. Maryvale selects the highest quality genetics for profitable beef production. We like strong, sound, productive, functional cattle that are a pleasure to work with and easy to look after. We use strict phenotype and EBV parameters for all recorded traits, including calving ease, growth, structure and carcass quality. We believe predictable genetics come from years of breeding with high-quality pedigrees. We use the best we can find.
All cattle are EU accredited and J-BAS 8.
Quality Bulls | Elite Females | Embryos | Black & Red | Calving Ease
Contact Us
Vogt Family
Phone: 08 8566 2045
Mobile (Matt): 0407 959 837
Email: maryvalestock@gmail.com
Address: 1315 Marrabel Road, Kapunda, SA, 5373
Location: 10km North of Kapunda on the Marrabel Road
Kapunda airstrip is available for light planes and is very close to our property,
call 0428 105 373 and we will happily pick you up.
---
About Maryvale
Maryvale was established in 1973 and is one of Australia's most progressive seedstock herds.
We focus our cattle breeding on calving ease, growth, softness and feed efficiency. We aim to produce high yielding and genetically docile Limousin and Angus seedstock for the Australian beef industry. We choose quality genetics which will add value to all aspects of beef production from fertility and constitution to finishing and eating quality. Also of high importance are structural soundness and walking ability.
Our bulls are known as Maryvale Prime Beef sires and have been bred for multiple generations. The extra softness or finishing ability of our stock sets them apart and will be noted upon inspection. This softness has enabled Maryvale genetics to thrive in a number of environments including the far north pastoral regions.
Our bulls are well known for their ability to add length, weight, and shape to their calf crops which ultimately results in increased profitability to the commercial producer. The muscling and finishing ability that is inherent in Maryvale genetics also enables flexibility and choice in regard to the target markets that a producer may wish to target. Our bulls have a capacity to produce progeny that can be targeted to meet premium MSA, domestic vealer, backgrounder, feeder cattle, heavy export or breeder markets.